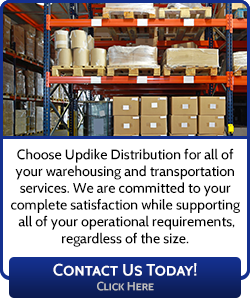 Although we operate a considerable sum of warehouse space, along with a private fleet of power units and specialized equipment, our most valued asset is undoubtedly our people. Our team of extraordinary associates has enabled us to grow and expand our reach, year after year, by making the collective, unwavering commitment to exceed the expectations of our customers each and every day. Simply put, our culture is purely one of service excellence. So while the words can't and won't may exist in others' vocabulary, you can rest assured they don't in ours.
The philosophy of UDL's accomplished leadership team is straightforward: provide the most value for our customers by streamlining processes, reducing costs and offering holistic solutions. This practice has allowed us the ability to remain on sound financial footing and consistently reinvest in our company, ensuring our customers can entrust their distribution requirements to a provider who will not only be there to stand the test of time, but who will grow and evolve with their ever-changing needs.
With a network of food-grade distribution centers located in key markets throughout the Western United States, the equipment to meet most any delivery requirement, and a team of proven professionals devoted to supporting most every logistical requirement, UDL is positioned to be your long-term partner for success.