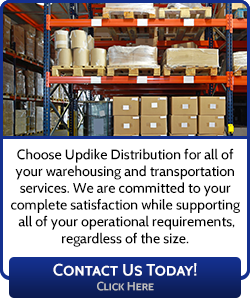 Public /shared warehousing: We specialize in providing scalable space solutions that are ideal for general long or short-term warehousing needs, seasonal goods, or basic overflow requirements. Not only will UDL provide proper care and custody of your product, we will supply unique solutions that optimize both flexibility and cost. We also offer specialized, custom-tailored services such as labeling, packaging, inspection, returns processing and light assembly. Product is handled in clean, food-grade facilities and managed by technology that gives you the peace of mind you deserve.
Contract /dedicated warehousing: We are able to handle numerous on-site or dedicated distribution requirements and supply the necessary personnel, management, equipment, and technology. From a straightforward consolidation operation to a multi-faceted order fulfillment application, UDL will take the burden and costs associated with staffing, administration, purchasing and maintenance off of your hands.
Dedicated transportation: Our tractors and trailers can be allocated and operated according to the specific daily needs of our customers. Often this allows for seamless integration with warehousing requirements, increasing transparency and reducing time and expense. UDL can provide just-in-time delivery services and specialized equipment such as roller-bed and flatbed trailers as well.
Line-haul transportation: Our fleet of modern, over-the-road equipment runs throughout the Western United States. We are a certified Smart Way carrier, utilizing clean-burning tractors and aerodynamic trailers. UDL consistently ranks highest among our customers for on-time service and overall satisfaction.
Brokerage: We work closely with our trusted partner carriers in order to provide additional freight capacity and geographic coverage. Let UDL be your convenient, one-stop transportation partner.
E-commerce fulfillment and delivery: Combined with our Home Delivery Solutions business unit, we offer full supply chain solutions for e-tailors needing to inventory, fulfill, and deliver merchandise destined for homes and businesses throughout the U.S. Our systems have the functionality and reporting necessary to facilitate successful deliveries while allowing full visibility to both the retailer and end consumer. We specialize in handling big ticket items such as furniture, mattresses, medical equipment, and exercise equipment that require threshold or full white-glove service, and we do so by utilizing our network of company-owned equipment and carefully selected partners in order to provide the best delivery possible, free of damage. See more on the Home Delivery Solutions page.