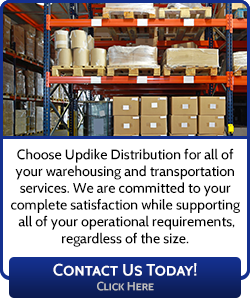 SERVICES
Public/shared warehousing: We specialize in providing scalable space solutions that are ideal for general long or short-term warehousing needs, seasonal goods, or basic overflow requirements. Not only will UDL provide proper care and custody of your product, we will supply unique solutions that optimize both flexibility and cost. We also offer specialized, custom-tailored services such as labeling, packaging, inspection, returns processing and light assembly. Product is handled in clean, food-grade facilities and managed by technology that gives you the peace of mind you deserve.
Contract/dedicated warehousing: We can handle numerous on-site or dedicated distribution requirements and supply the necessary personnel, management, equipment, and technology. From a straightforward consolidation operation to a multi-faceted order fulfillment application, UDL will take the burden and costs associated with staffing, administration, purchasing and maintenance off your hands.
E -commerce fulfillment: We offer piece pick, case pick, packaging, and the full gamut of supply-chain solutions for online retailers. This includes facilitating small parcel shipments direct from our facilities to their ultimate destination. When combined with our Final Mile services (see Final Mile page), we have the capability to deliver goods ourselves direct to end consumers in key markets, providing enhanced accountability and ease of operations.
Transportation: Our tractors and trailers can be dedicated and operated according to the specific needs of our customers, ensuring capacity and allowing for seamless integration with warehousing requirements. Our ever-growing fleet of modern equipment is outfitted with the latest comprehensive safety systems and we're a certified Smart Way carrier, utilizing clean-burning tractors and aerodynamic trailers. We're proud to consistently rank highest among our peers for on-time service and overall customer satisfaction.
Managed Logistics Services: We offer a full suite of services, including full truckload (FTL), less-than-truckload (LTL), intermodal, drayage, air/expedited, warehousing and fulfillment. Our network of assets and partners will ensure your product, large or small, is handled safely and efficiently. Our managed services team leverages shipping volumes to provide the best possible rates and service to our valued customers. Allow UDL to reduce your costs and take your logistics planning to the next level.
LTL: We work with all national and regional common carriers, large and small. UDL will enable current customer-specific pricing through our world-class TMS.
FTL: We provide full truckload service across the United States and Canada. Whether it be by means of a partner carrier or our own trucks, our team will procure the right equipment at the right price. This includes all types of shipments, from standard dry van to over-dimensional and everything in between.
Drayage: We offer drayage service from all major port and rail markets. Our team will provide the planning and execution for continuous or short-term drayage projects across all service types, including standard, hazmat, overweight, oversize, refrigerated and drop containers.
Intermodal: UDL provides rail service across the lower 48 states. We partner with all major intermodal carriers, and we're able to handle virtually any type of material within this realm.
Air/Expedited: Our professionals have the capability to move your time-critical shipments anywhere in the United States in as little as one day. Whether you need team of drivers to move your FTL freight across the county without stopping or a single pallet moved next day via air, UDL will have it delivered on time for the best rate possible.
Warehousing/Fulfillment: We're able to assimilate your storage and fulfillment needs within our own robust network of facilities or with a trusted partner warehouse to ensure we've got you covered.