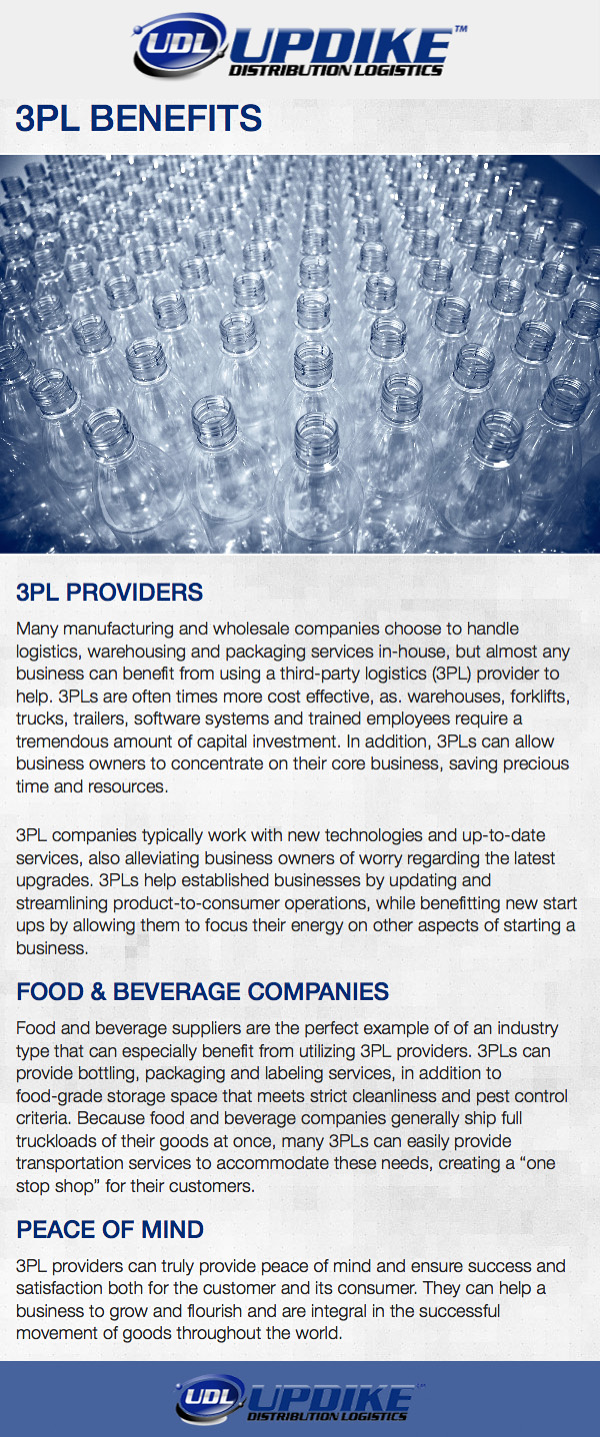 Many manufacturing and wholesale companies choose to handle logistics, warehousing and packaging services in-house, but almost any business can benefit from using a third-party logistics (3PL) provider to help. 3PLs are often times more cost effective, as. warehouses, forklifts, trucks, trailers, software systems and trained employees require a tremendous amount of capital investment. In addition, 3PLs can allow business owners to concentrate on their core business, saving precious time and resources.
3PL companies typically work with new technologies and up-to-date services, also alleviating business owners of worry regarding the latest upgrades. 3PLs help established businesses by updating and streamlining product-to-consumer operations, while benefitting new start ups by allowing them to focus their energy on other aspects of starting a business.
Food and beverage suppliers are the perfect example of of an industry type that can especially benefit from utilizing 3PL providers. 3PLs can provide bottling, packaging and labeling services, in addition to food-grade storage space that meets strict cleanliness and pest control criteria. Because food and beverage companies generally ship full truckloads of their goods at once, many 3PLs can easily provide transportation services to accommodate these needs, creating a "one stop shop" for their customers.
3PL providers can truly provide peace of mind and ensure success and satisfaction both for the customer and its consumer. They can help a business to grow and flourish and are integral in the successful movement of goods throughout the world.